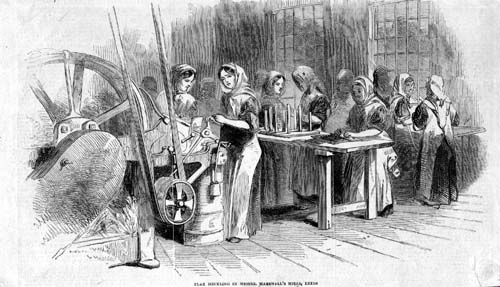 Flax Mill occupies the site of an old Flax Mill (really!) dating back to the 18th Century. The mill stream was culverted a number of years ago and runs through the grounds beyond the current properties. The mill stones were, in part, used in the building of the modern day 'Flax Mill', a timber framed, stone clad, unusual building with light airy rooms and stone features looking back to its 'industrial' forebears.
Flax was the short lived crop used in the production of linen, and the neighbouring cottage, 'Weltondale', is the former weighing area, outhouse and cart house of the mill.
The building retains its semi-industrial features with heavy glass, high ceilings and stone landscaping, but is softened by its extensive greenery and views of the neighbouring fields and orchard, 'garth' and lawns with informal planting.